Posted on April 6th, 2020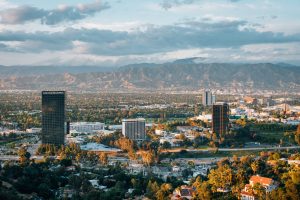 Los Angeles County is home to the nation's second largest metropolitan area and to one of the world's most powerful economies. The county is made up of 88 cities and has approximately 300,000 employers, which provide jobs to a workforce of nearly 5 million people.
Major Industries and Employers in Los Angeles County
Key industries include entertainment and media due to the presence of highly successful companies like Walt Disney, Warner Bros, and Paramount Pictures. Trade is also a strong economic driver due to the location of the Port of Los Angeles, situated in the southern part of the county, which is one of the state's largest employers with over 800,000 employees.
Education and healthcare have been paramount to the local economy since the mid 20th century, as the county is home to prestigious institutions that include the University of California, California Institute of Technology, and Loyola Law School, as well as to healthcare corporations like CareMore, Health Net, and Molina Healthcare.
Other sectors worth mentioning include pharma, fashion, hospitality, tourism, financial services, and publishing. Tech-related activities have grown fast and now employ nearly 400,000 people, but the creative industry is by far the sector with the highest growth rates, supporting more than 740,000 jobs.
Key employers include CBRE, Metro-Goldwyn-Mayer, Snapchat, and Universal Pictures (Los Angeles), Walt Disney (Burbank), Riot Games and Hulu (Santa Monica), Toyota and Honda (Torrance), Isuzu Motors (Cerritos), and Avery Dennison (Glendale).   Read More »