Posted on March 28th, 2017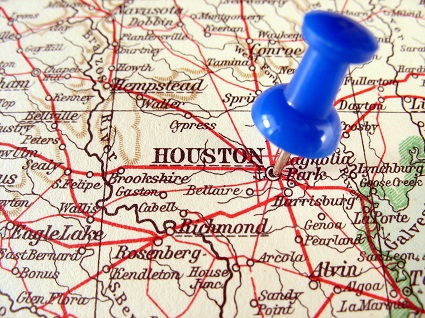 In line with global trends, demand for creative space is also on the rise in Texas' largest city. Houston's creative sector has been described as a 'sleeping giant' due to its enormous potential to become one of the leading sources of income and employment in the Lone Star state. Currently, over 113,000 Houston companies are involved in this sector, which generates $25b in sales and employs nearly 180,000 people across the state.
In view of these figures, it is hardly surprising to see that companies in virtually every business sector are considering adding creative space to their business accommodation offerings. This is the case despite the dominance of the energy and engineering sectors, which typically are not as innovative as others, although they are beginning to understand the value of creative workspace and to realize that conventional office space presents some obstacles to innovation and creativity.
Below are some examples that showcase the most inspiring creative office spaces in Houston.
GreenStreet is a 570,000-square feet mixed-use commercial development that is home to several units that offer collaborative space in one of the city's top locations. Creative space ranges from small floor plates to large work areas of up to 37,000 square feet, all of which are designed and furnished to facilitate collaboration and innovation. Units feature open plan space, private and shared offices, training and meeting rooms, kitchen, and dedicated break and wellness areas.
There is a great deal of creative space springing in Houston's Midtown and Uptown, although over the past 5 years warehouse-to-office conversions have also become common along Washington Avenue, Montrose, and east of downtown. In Midtown, Wi+CoWork offers shared space to the local creative community on a membership basis. Office space at Wi+CoWork includes access to conference rooms, community events, and office support services. Read More »