Posted on July 27th, 2017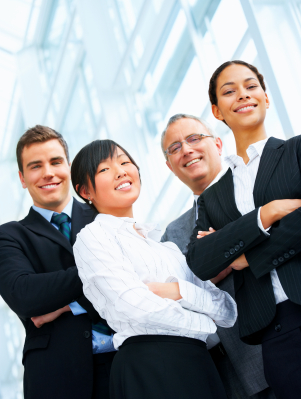 The following is the sixth in our series focusing on providing information on the various types of office space available, from business parks to hot desking and project space, business incubators, conventional office accommodation to virtual office space options, managed offices to shared co-working options.
Typically located in business districts of larger cities, serviced offices are becoming more of a standard and less of a trend for today's small business owner. And why not? Renting a serviced office space cuts down on a number of issues and costs associated with having an office. Most importantly, rental of a serviced office space provides an immediate solution to the office space problem.
The Whole Package
Serviced offices are ready to go as soon as you sign the agreement. There is very little delay between deciding to open an office and actually having an office ready for business.
Serviced offices are usually rented on a month to month basis, as opposed to the long term three to five year commitment of a traditional office space lease. The monthly rent may appear to be slightly higher than the traditional lease price, but the whole package aspect of serviced offices makes them a better deal. New businesses, start-ups, and small businesses may neglect to calculate the additional costs of furnishings, equipment, and staff when they consider opening an office. The whole package concept eliminates the worry of those forgotten expenses.
Rental costs frequently include the costs of:
Furnishings
Businesses can begin straight to work on the first day without any delays waiting for deliveries of desks, lamps, bookshelves, or chairs. A serviced office includes all of these. In addition, conference rooms, kitchens, meeting spaces, and other shared amenities are available as needed. Conference rooms, for example, can be rented by the hour as an addendum to your office space lease. Read More »